Small, do-able, essential habits built over time, helping you integrate healthy behaviours smoothly and seamlessly, into your LIFE.  Lose Weight, build muscle, get off medications, whatever your goals… 
Health.Simple Nutrition coaching can help!
.
.
Pro Coach
Powered by Pro Coach, we have a world-class coaching team made up of doctors, exercise specialists, naturopaths, dietitians, nutritionists and counselors. We've coached and mentored people in nearly 100 countries through our research programs, professional education courses, and personal coaching groups. And we were named one of the 10 most innovative companies in fitness by Fast Company magazine.
A Look into the Women's Program
A Look into the Men's Program
Are you tired of failing or feeling confused?  Is it time for you to take action and make healthy changes while being guided along your journey by a coach?
Most people have a pretty good idea as to what is healthy and not healthy right? So what's the problem then?  It's the healthy habits, core motivations and accountability that need to change. This is the foundation that is needed to make all other changes take place. Quick fixes don't work and  meal plans don't work without changing behaviour.  Small strategic healthy habits that are practiced, lead to to skills and skills lead to attaining goals. By the end of the program, all these small habits add up and they will become second nature to you, and you will feel and look fit and healthy!   GUARANTEED!!
A realistic and maintainable transformation requires a lifestyle change.  If you are ready to get started then I am ready too!
 In order to benefit you, the Health.Simple Program starts with a minimum 4 month commitment because your transformation is important to me. If you feel you cannot commit to your health for 4 months, then this program is not for you. There will be no fad diets, no magic pills and no gimmicks. If you are looking for a quick fix, you will not find it here, we are transforming lives. 
PRE-SALE IS NOW OVER
Get in the best shape of your life, for the rest of your life — with help from Health.Simple. It's time to improve your health, get the body you've always wanted, and say goodbye to dieting forever.
Space is limited and I only take on clients a few times a year.
As of July 20th regular rates below apply
Disclaimer: By clicking the "Add to Cart" button, you accept and agree to pay and authorize Thrive on Live to charge your selected credit card and payment plan for all applicable fees and taxes that may accrue in relation to your subscription. All fees are in Canadian Dollars and are non-refundable except as required by law. Thrive on Live is not responsible for charges or foreign exchange rates applied by your Credit Card Company and/or financial institution. You are responsible for providing complete and accurate billing and contact information to us. While this service is charged on a month to month basis we do require a 4 month commitment. We may suspend or terminate the Services if fees are 30 days past due. Thrive on Live requires 15 days notice to cancel payment for following month service.
We guarantee you will benefit and be satisfied with your results if you remain in the program for one year and complete 80% of the program.
Thrive on Live has sole discretion to discontinue program or relationship with client for any reason. You also agree you are 18 years of age or older.
$99.00 monthly
Program includes daily& weekly lessons, personalized nutrition, accountability & daily coaching support, and monthly Skype consultation.
$99.00Read more
$120.00 monthly
Program includes ProCoach progressive and individualized workouts, accountability coaching support, monthly Skype consultation, invitation to Private FB Group.
$120.00Read more
Powered by Precision Nutrition ProCoach
55,000+
People joined ProCoach
680,000 kg
collectively lost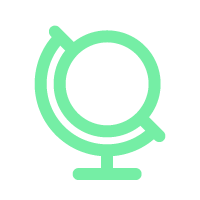 100
Countries worldwide